CSI won our internal CEO Challenge and is now putting its idea to work for more opportunities for young people.
As a globally operating company, RGF Staffing has a unique opportunity to positively impact the lives of a huge number of people, every single day. We feel it's our duty! Our operating companies play an important part in this. After all, they are at the heart of the communities they serve. With the recently held CEO Challenge, RGF Staffing challenged the leaders of our brands to come up with game-changing ideas. With CSI Connect as inspiring winner.
With CSI Connect, CSI Companies (Jacksonville, Florida) connects children from underserved areas with modern technology and opportunities to build towards a promising career. "CSI Connect is about changing the game for these kids, their families, and communities by giving them the opportunity to be someone they never thought they could be," according to Melissa Fulmore-Hardwick (Chief Information Officer, CIO) who initiated CSI Connect with Chris Flakus (CEO).
We need to level the playing field, with equal opportunities for everyone
Jacksonville is rapidly becoming a regional tech hub, with many new and growing companies. While there are currently more jobs than local applicants, CSI identified that underserved students both in college and high school have little exposure to technology. The potential is huge, but as Melissa says: "A lot of them don't really know what tech is. Imagine CSI Connect being the hub for the development of diverse talent on behalf of the Jacksonville technology sector."

Making tech visible
CSI Connect works in partnership with a high school and two local colleges, one of which is a minority school with mostly students of color. The goal is twofold. Chris: "Every year we offer five new students the chance to do an internship, provided that they meet certain school performance requirements. After they graduate, they compete to get a job at CSI or we will get them a place at one of our clients." Two interns have already started working at CSI through the CSI Connect program.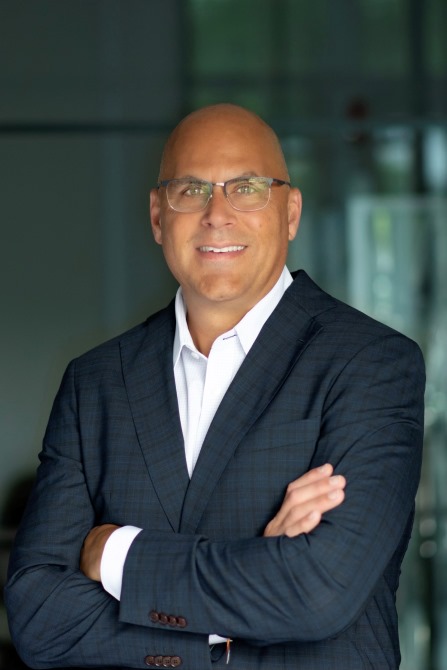 The second goal is to make the tech sector more visible to the targeted kids. Melissa: "When we were developing the program, we discovered that the problem is bigger than we thought. We saw that a lot of young people in underserved neighborhoods, which for the Jacksonville area are often kids of color, are almost never exposed to technology, besides maybe their smartphones or school computers. They don't learn about tech at home, and not every school has a technology program." In cooperation with Andrew Jackson High School, a CSI Tech Lab is being set up in the school where the students can see tech from up close on a daily basis. Chris (picture right): "Eventually, we want them to fall in love with tech."
Personal motivation
For Chris and Melissa, this is not just a project for the city they work in. It's personal. Chris: "Through my son's basketball team, I saw how big the difference is in resources that children have. And I'm not just talking about money, but also mentorship and some kind of direction. At first, I couldn't get my head around it. Being able to compete in the CEO Challenge, and working together with Melissa on our idea for CSI Connect, really opened my eyes in ways I couldn't imagine. It made me very aware of the real issues beyond the news headlines. Such as, the lack of opportunities and role models for so many children. It also made me realize that we as a company can have a real impact."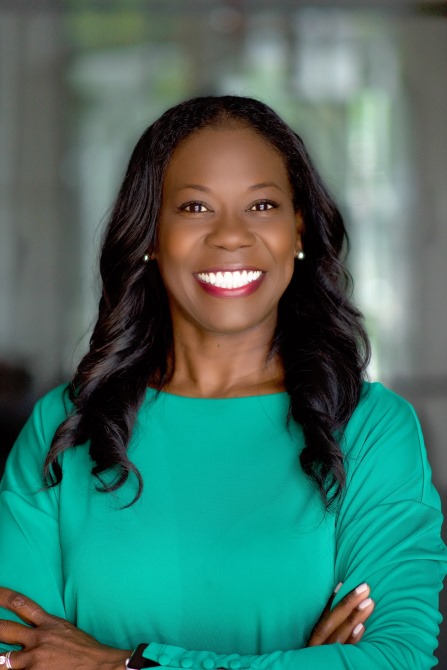 Melissa: "As a woman of color myself, I often felt I was the only person in the room, especially in the technology sector. Before I joined CSI Companies, I started the Brown Girls in the Boardroom foundation, which is all about getting more women of color into leadership roles, especially in technology."
"We have the ability to give back, so it is our obligation to do so for our community."
Representation matters
One of the key elements of CSI Connect is representation - kids seeing role models they can relate to. Melissa: "Representation matters. The other day, we invited a group of students from underserved neighborhoods to visit us. Just seeing me, a woman of color in a leadership role, shows them that they can achieve this too. We believe that in these moments change can start."
Chris: "By giving them real-life examples, we want to show them what it takes to get up every morning, go to work and build a career. But we also want to show them how being conscious about their college choices and career path, impacts the rest of their lives and how they can grow as a person."
Step by step
By winning the CEO Challenge, CSI Connect hit the ground running. But Chris and Melissa realize there is still a lot of work to be done. "Impact is made over time. It's now up to us to further lay the foundations and build trust amongst the schools we work with, the kids and the community. We have to get to that level of trust that when kids see us, they immediately have the feeling they want to get involved. We can only achieve that by being sincere."
Diversity and inclusion
Being a diverse and inclusive organization and equally representative of the societies we serve, is one of the top priorities for RGF Staffing and our operating companies. Chris: "For us it means being an organization where people of all backgrounds want to work. It's one thing to talk about being diverse and inclusive, it's another thing to act upon that claim. As Melissa stated: representation is what really matters. That's really one of my lessons learned during the CEO Challenge. With CSI Connect, we act upon the topics we talk about and give an important group in our community the opportunities and examples with which the narratives of their lives can be changed for the better."