Start People Best Employer in Belgium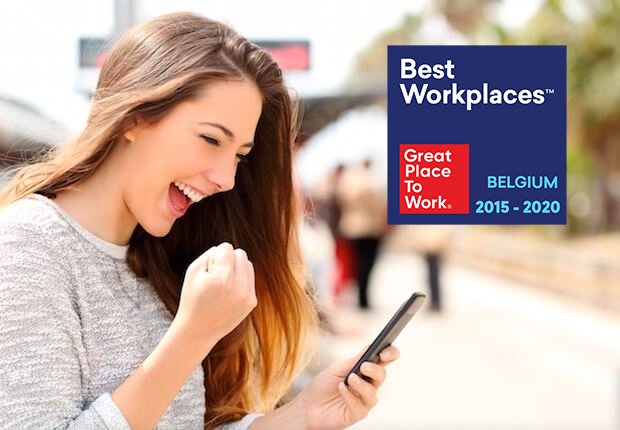 Four of our organizations in Belgium were recognized as 'Great Place To Work 2019' by Europe's Best Place to Work® Institute. In the category 'Companies with more than 500 employees' Start People finished first, after
5 consecutive top-10 rankings. Ann Martens, General Manager Start People Belgium: "I'm extremely proud and honored that our employees voted Start People as the number
1 Best Workplace in Belgium!"
"Our permanent focus on transparent communication has certainly paid off. We encourage all our employees to express themselves in any way possible. We also involve them in important decisions. The combination of our hands on result driven mentality and the celebration of large and small company successes is our secret to a great company culture."
Bright Plus awarded for the eighth time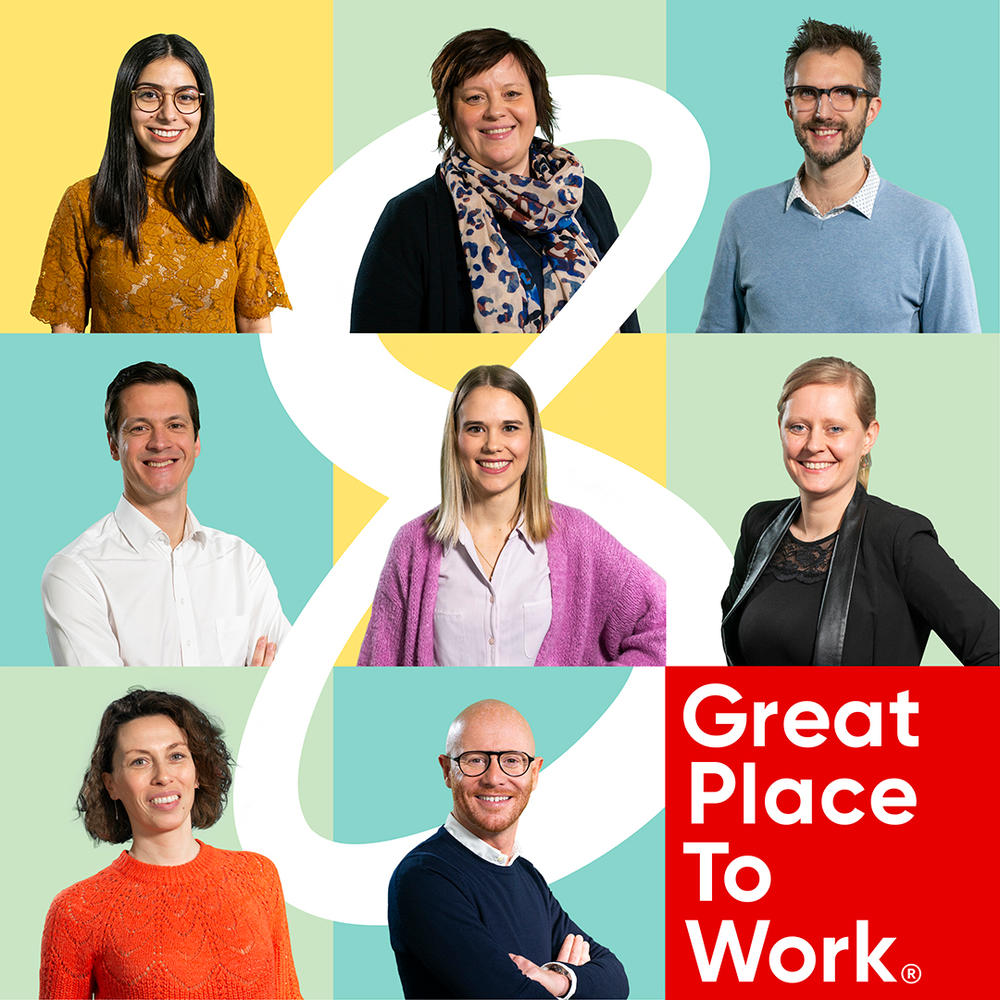 Bright Plus was named one of the best workplaces in Belgium by the Great Place to Work Institute ending up in fifth place. This honor has now been awarded to them eight times. Linda Cappelle, General Manager
Bright Plus: "We're honored to have received this recognition for the eight time because especially in times like these, it is important
to take care of one another and to be there
for our employees. In that lies the strength of Bright Plus: our employees make all the difference. They are the 'Plus' in Bright Plus. We empower them and give them the opportunity to shape their own future. By encouraging each and every one of them to show initiative and intrapreneurship, we enable all our colleagues to contribute to a better working environment."
Unique Belgium and Solvus
Unique Belgium renewed their Great Place To Work certificate for the 3rd year in a row. Solvus is certified for the fourth time. Katty Scheerlinck, Country Director USG People Belgium: "We are very excited and proud that all four of our companies in Belgium have been recognized as a Great Place to Work. Every day, our colleagues and management teams invest in an inspiring workplace, where people are encouraged to create their opportunities for development. In these tough times, connectivity is even more important for all our people. Obviously we fully comply with privacy regulations, but within those boundaries we're doing everything we can to stay in touch and cultivate strong connections with our employees, clients and candidates."
Rob Zandbergen, CEO RGF Staffing: "Especially in these difficult times it is more important than ever to be a great place to work and to take care of each other. I would like to thank all our employees for their dedication and hard work and for the wonderful recognition they have given us as an employer."
How the list is compiled
The list of best employers is compiled annually by the Great Place To Work® Institute based on an in-depth analysis of the corporate culture and the level of trust between employer and employees. Two-thirds of the overall score is determined by the staff while one-third is based on a detailed analysis of the HR policy and corporate culture by the Great Place To Work® Institute.