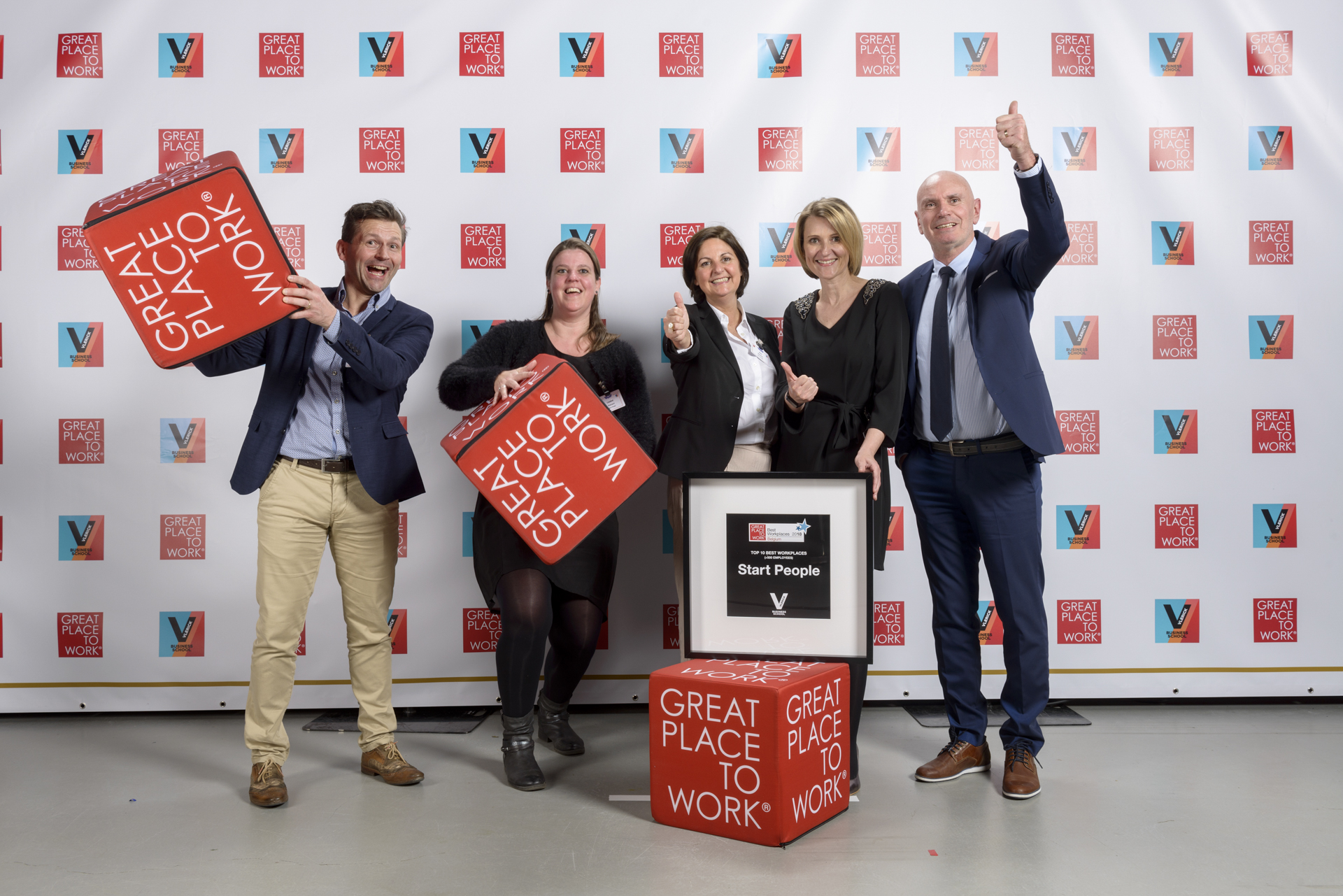 Who we are
Start People is one of the largest recruitment companies in Belgium. We deliver general temping solutions and specialized HR services to small, medium-sized and large companies. Every day, our more than 500 HR consultants go the extra mile to create a great workplace for their candidates, customers and colleagues.
What we do
Since 1963 we have helped clients and candidates alike to grow and develop. We have earned their trust by maintaining high standards of professionalism, a strong focus on results and by making the most of a highly diverse and creative team of passionate individuals.
In order to stay close to our candidates and customers, we keep investing in customer-friendly HR services, fast solutions and simple processes. In doing so we want to continually improve our customers' satisfaction.