USG Restart is well positioned to help, says its managing director Saskia Timmermans. "We're the country's market leader in job coaching. We have extensive experience in helping people who face barriers on the job market to find work. That includes people who are new to this country – in this case people from Afghanistan, but currently we're also supporting local authorities who want to help Ukrainian refugees find work."
Tailormade support
To help the Afghan refugees, the company joined forces with SPARK, an NGO whose mission is to support young people in regions affected by conflict to study, work and grow their own businesses. The cooperation has proven successful, not least in tailoring the support to the specific challenges refugees face after arrival in a new country. This includes both practical help and a lot of personal attention and professional support, to help them cope with the enormous, potentially traumatic experiences they have gone through.
An intensive program was set up to help the newcomers, several of whom have already found work through USG Restart. The program includes Dutch language training and lessons on Dutch culture and customs. It also features seemingly minor but crucial details such as understanding the way the Dutch public transport system works, and help in obtaining a Dutch drivers' licence. In short: everything they need not just to live here but to make the most of their talents, passions and commitment to building a new life.
Towards work
The program recognizes that each individual is unique and that any help offered will have to be tailored to someone's specific situation. After an extensive intake, in which the individual's challenges, skills, ambitions and dreams are discussed, each refugee is matched to an experienced job coach. A Talent Scan (which can be conducted in the person's mother tongue) helps the candidate to identify and assess his or her skills, including the value of previous qualifications on the Dutch job market.
As one of the participants emphasizes, this is a crucial step. "I'm happy with the training I have received from my job coach, since it helps me a lot", says Muzghan. "It helps to identify my skills and it allows me to take the next step towards relaunching my career with confidence. Everything I have learnt will be of real help as I take up a new job and responsibilities."
Finding employment
As the candidate progresses, the program focuses on the process of finding work. For example, it helps them to create an effective LinkedIn profile, to identify the most promising job categories and to prepare for actual job interviews. Of course, USG Restart uses its own network and that of other RGF Staffing companies to identify suitable vacancies. Any obstacles that the candidate may experience are addressed and removed. For example, through its partner Dress for Success USG Restart can help candidates to find a suitable outfit for a job interview.
The Way to Stay
The program has already helped several refugees to relaunch their careers. However, the support doesn't stop there. After all, new challenges may arise on the workfloor. Coaching on the job ensures that both the employee and employer understand each other's background and can smooth out any difficulties that may arise. By focusing on topics such as time management, coping with stress and pressure and workplace culture, the new colleague is helped to not just find a job but keep it.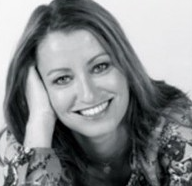 Saskia Timmermans: "We're very proud of our cooperation with SPARK and of what we have already been able to accomplish. The newcomers hold a lot of potential, they're eager to restart their careers and we're happy to be able to play a part. It's another way in which we can contribute to a labor market that acknowledges each person's individual talents and in which there is room for all to find work."
On photo at the top of the article: back row, left to right: Lara van de Stadt (senior mobility coach USG Restart), Basir, Muzghan, Farahmand, Fariba Ahmadi (mobility coach USG Restart). Front row, left to right: Zemerai, Corine Teeling (mobility coach USG Restart)