"We are so proud and honored to have leaders like Julie and Justin on our team", said Geno Cutolo, CEO of Staffmark Group.

Accomplishments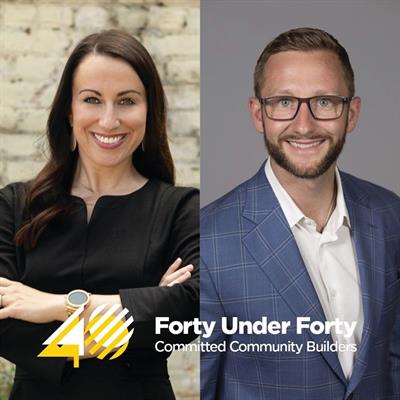 Litteral is vice president of field human resources for Staffmark Group, a family of staffing brands. Over the past 12 years, she
has served in a number of roles and leadership positions within the staffing industry, including branch operations, corporate training, recruiting, and human resources. Throughout her tenure with Staffmark Group, she has maintained a focus on human resources and has received countless promotions, a testament to her hard work and drive to succeed.
"Julie is one of our executive team's most trusted advisors who faces every challenge with determination, and she has built high-performing teams that support the future growth of our company", said Cutolo. "She believes that people are our most valuable resource, and that's evident in the work she does each and every day for Staffmark Group."
Prior to joining Staffmark Group, McCollum built a large book of business with a local staffing agency in Texas. He joined Staffmark Group to transition to strategic staffing and make an impact on a national level. He was initially hired to manage onsite staffing programs and was quickly promoted to sales director of Advantage xPO, a Staffmark Group company, selling MSP, BPO and RPO solutions.
Cutolo noted, "Justin is a determined, disciplined, and compassionate individual, and he pushes himself to excellence like no one else I know. He consistently produces results that exceed our expectations, and he's regularly one of our company's top performers. Justin has a heart for helping others, personally and professionally, and he strives to make a difference each and every day."
SIA's 2020 40 Under 40 list includes individuals from a variety of industry segments who are making an impact. It is not a ranking but a recognition of professionals from companies operating in the US who stand out as industry leaders. The honorees will be recognized in print in the May/June 2020 issue of Staffing Industry Review magazine.